SE, NO, FI & DK UCH C.I.B.
ALISTAIR'S ROCK THE BOAT, Jojo
d.o.b. Jan 21, 2012
Hips B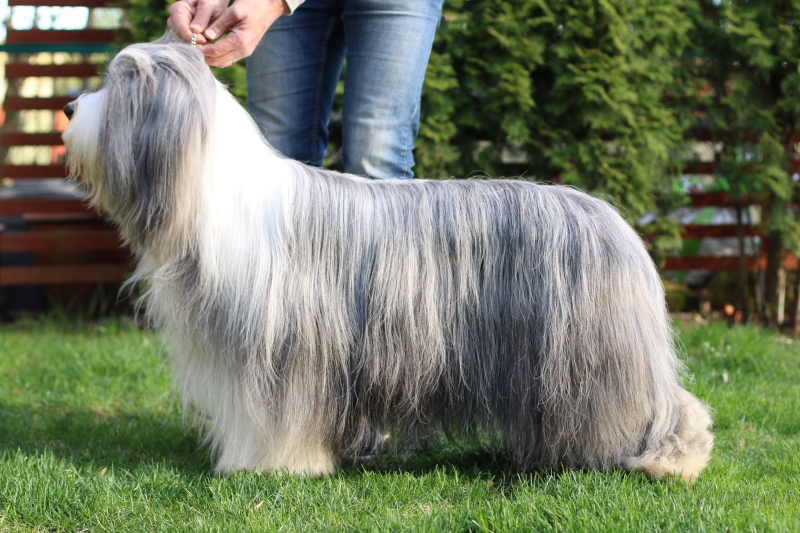 No dog is perfect. And probably not Jojo either. But we can't wish for anything more. Maybe we are not all objective…She is beautiful and she likes to show that to the world. She thinks she deserves all the attention. We love her dad, we love her mom and sometimes a mating actually turns out the way you want! Jojo is the bitch CAC record holder in Sweden with 19 CAC:s. She has been BIS at all-breed championship shows, won several groups and been placed at numerous occasions. She was top-winning BC bitch 2013, 2014 and 2015 in Sweden and top beardie in Norway 2014.
SE, NO & DK UCH NORD V-11 C.I.B.
Alistair's Jolly Good Fellow
Potterdale Star Attraction
UK CH
Potterdale Audition For Pattishawl
Shenendoa Star Of Potterdale
SE & NO UCH
Alistair's Cheek To Cheek
SE, NO, RO & FI UCH C.I.B.
Alistair's Yahoo
SE UCH
Alistair's Remember Me
SE & NO UCH SV-2009
Malandex Xpatriate
UK CH
Gillaber Drummond
UK CH
Gillaber Tillycorthie
Gillaber Cairnacay
UK CH
Malandex Xquisit
UK CH
Otterswish O'Connor
Moonhill's Moving Image