SE, DK & FI UCH C.I.B.
ALISTAIR'S XELLENT EAMPLE, Hedvig
d.o.b. March 2, 2014
Hips A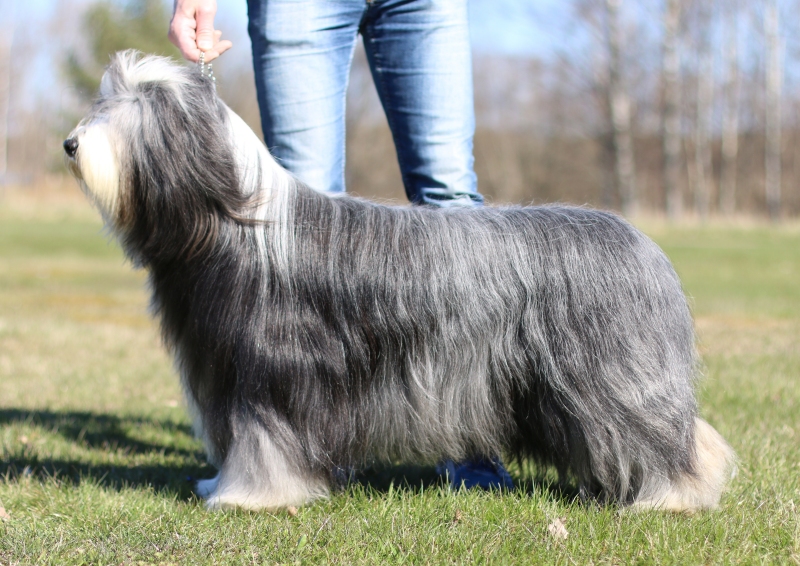 Beautiful and full of self confidence. Not overdone in any way. Hedvig is living up to our expectations in all aspects. In the showring she easily gained the titles. She is from Saffy's final litter and has produced some lovely pups.
SE, NO & FI UCH C.I.B.
Lärkängen's Aiming For The Stars
NORD UCH FI UCH C.I.B. NORD V-10 NO V-13 SE V-15
Goonie's Highlander Lad
SE, NO & DK UCH
Firstone Aus Dem Elbe-Urstromtal
Goonie's Golly Miss Mollie
NORD & DK UCH NO V-10 NORD V-10 C.I.B. SE VV-15
Lärkängen's Trendy Miss Wendy
NORD & INT UCH NO V-00 NORD V-01 SE V-00 SE V-01
Heather Mist Everybody's Business
NORD & INT UCH SE V-02 SE V-04
Lärkängen's Just The One And Only
SE & NO UCH SV-2009
Malandex Xpatriate
UK CH
Gillaber Drummond
UK CH
Gillaber Tillycorthie
Gillaber Cairnacay
UK CH
Malandex Xquisit
UK CH
Otterswish O'Connor
Moonhill's Moving Image
Hedvig BOB, Group-1 and BIS-2 in Eslöv 2017