SE, NO & FI UCH C.I.B.
ALISTAIR'S LADY MARMALADE, Emilia
d .o.b. March 16, 2009
Hips A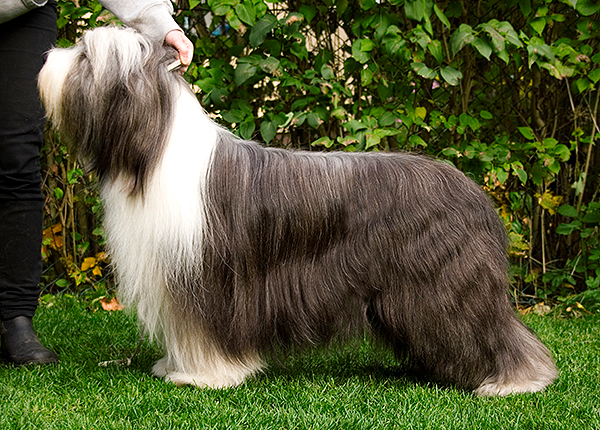 Emilia is our daughter Hanna's dog, there is no doubt about that. They have had a very special relationship from the very beginning. Emilia gained four CC's before she reached two years of age. Two of the CCs were gained with a very young Hanna handling her. Emilia was top winning bitch 2012. She produced two litters. After a bad pyometra she will not be able to have any more puppies. She now lives a quite retirement life with Hanna.
JWW-08 SE UCH
Alistair's It Takes Two To Tango
SE UCH
Shorelines Devoted To Shaw
Diotima Sea Scout
NORD & INT UCH
Shorelines Aquarelle
Alistair's X-Travaganza
NORD & INT UCH SE V-95 Potterdale Illusion
SE UCH
Alistair's Remember Me
SE & NO UCH SE V-10
Alistair's Fly Me To The Moon
SE, NO & DK UCH
Beardcaper's Fortune Hunter
SE & NO UCH
Sammara's Observer
Beardcaper's Xciting Destiny
NORD & INT UCH KBH V-02
Alistair's Quite The Thing
NORD, DK & INT CH WW-98 SV-98 SV-99 SV-02
Alistair's Lonesome Cowboy
SE & NO UCH
Artix On The Rocks